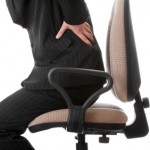 Worker's comp is designed to protect the workers. Workplace injuries can happen at any time, on any job. People often think of industrial jobs and accidents when it comes to worker compensation claims, but even an accountant working in an office can take a tumble on a wet floor. Offices are also notorious for repetitive injuries such as carpal tunnel syndrome. If you have found yourself temporarily out of work due to a workplace injury, visit Dr. Baker at PrimeSpine clinics to see about getting back to work faster. There are many jokes made about being on worker's comp and staying at home. But it's never as much fun as it sounds.
The money is far less than your regular pay, it quickly becomes boring and you may lose the pride that you normally take in supporting your family. The fact is that the faster you get back on your feet and back to work the happier you will be.
Dr. Baker works in both Juanita and Kirkland and takes many workers compensation cases. While he focuses primarily on the spine, he is also able to treat injuries and problems with the extremities. Carpal tunnel can be treated by carefully manipulating the delicate bones of the hand and even shoulder injuries can be successfully treated with the careful movements Dr. Baker specializes in.
Back injuries, in particular, respond well to chiropractic care. Pain medications will help alleviate the misery but they do nothing for long-term healing. Manual therapy, stretching, Biofreeze, physical therapeutics and cryotherapy are all successful tools in Dr. Baker's arsenal. In addition to helping you recover from the initial injury he will also give you tips and tricks to help you avoid injuring yourself again in the future.
Enjoy a healthy body and get back to work sooner by visiting Dr. Baker in Juanita or Kirkland today. Worker's comp claims are accepted, as well as most major insurance carriers. Don't live with the pain for another day; make an appointment to reclaim your life.
Chiropractic care for worker's comp in Kirkland
Kirkland Chiropractic including worker's comp, appointments available today!

Free consultation for worker's comp in Kirkland, 98034!