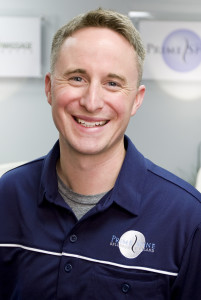 Dr. Ben Baker
With seven years in the field, Dr. Baker has developed two thriving practices on the Eastside. His treatment style emphasizes a well-rounded approach to help patients succeed with their goals. He is well versed in manual chiropractic treatments as well as instrument assisted and drop table techniques. He is also armed with various soft tissue and manual therapy techniques & extremity adjustments to treat the whole condition. As an avid marathon runner, he understands how important home exercise and stretching plans are. His approach to patient management is clear, the focus is to help navigate his patients through their acute phases of recovery and arm them with the tools to help strengthen their spines outside of the clinic. You can expect a fusion of adjustments, manual therapies and guided home exercise plans to help patients.
In his clinics, they don't push supplements or products, they don't have high pressure sales or year-long prepaid treatment plans. What you can expect is a specific, hands on approach to each individual. Dr. Ben was born in Seattle, WA.
He enjoys a very active lifestyle filled with running and golf. He is a strong advocate for staying active. Dr. Baker is an accomplished marathon runner who has participated in the Seattle Marathon as well as numerous others including the Boston Marathon. Dr. Baker and his wife Melissa (Newport High School chemistry teacher and Newport gymnastics team coach) live in Kirkland.
They are both avid runners and hikers. Anyone interested in getting educated as to how to feel and function better should visit Dr. Ben. He is known for being a positive force through health education and chiropractic technique. He specializes in treating patients who have been involved in car accidents and whiplash, athletes, patients with headaches and people suffering from low back pain.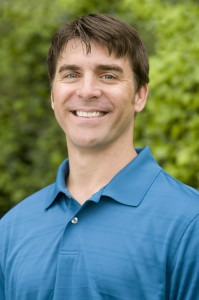 Dr. Jason Matthews
Dr. Matthews was born in Texas, and has a passion for sports, coaching and helping people unleash their full potential. Dr. Matthews received his undergraduate degree with a B.B.A in Marketing from Texas A&M University, where he was also a Big XII Champion and 4-year letterman in Track and Field specializing in the Decathlon.
Throughout school, working in multiple industries, and being a high school track coach for the Northwest School in downtown Seattle, Dr. Matthews knew that he wanted to serve in a caretaker role. He took an additional year of post undergraduate course work to strengthen his love for science and anatomy skills in anticipation to begin his chiropractic career.
Dr. Matthews graduated with Magna Cum Laude from Lifewest Chiropractic College in the San Francisco Bay Area. Dr. Matthews and his wife Shea, a Rodan & Fields Skin Care Consultant, have 2 daughters and enjoy spending time with family and friends, being active outdoors with camping, hiking, snowboarding, golfing, playing softball and many other sports that create movement for the body.

He specializes in extremities, but looks at the body as a whole as everything is connected. Dr. Matthews is well versed in many types of techniques, from manual chiropractic adjustments, drop-table techniques, activator procedures, and other soft tissue tools. He believes treating everyone with an individualized approach to their care, including not only adjustments to your spine and body, but also stretching goals, exercise plans and ideas with posture correction to help get your body to work for you. He strives to get you back to the life you deserve one free of pain and limitation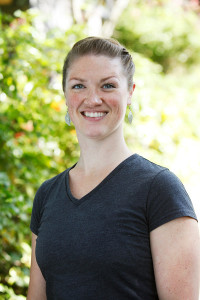 Kelsey Hjelm  L.M.T.
Kelsey graduated from Bellevue Massage School in the spring of 2013 and joined Bellevue Therapeutic Massage right after. Originally from Alberta, Canada, she has called Washington State home since 2006.
An avid rock climber, runner, volleyball player, and yoga practitioner, she has had her fair share of myofascial issues and injuries due to an active life, and seeks to help others recover from past and current dysfunction. She specializes in IntraOral Massage – working inside the mouth to address and treat a host of issues from headaches, migraines, grinding at night, injuries, neck problems, and TMJ pain/disorder.
Her therapeutic style seeks to address your specific needs every time, and she incorporates techniques like Trigger Point Therapy, Deep Tissue, Myofascial Release, passive and active stretching, and Swedish Massage.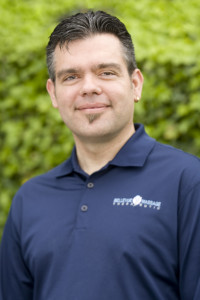 Dave Dojnik L.M.T.
After graduating from the Boulder College of Massage Therapy 1000 hr. program, Dave moved to San Diego to begin his massage career. As an avid biker and growing up playing several sports, he wanted to work with others that were actively pursuing their passions.
Working at the local Triathlon events around the area was the start of a dream to work with Elite Athletes.  One year later an opportunity presented itself to work at the U.S. Olympic Training Center in Chula Vista CA.  Working at the center for 3 years exposed him to Gold medal athletes as well as Olympic hopefuls.
The work was challenging and required the use of many modalities such as Myofascial Release, Deep Tissue, Lymphatic Drainage, Trigger Point, and Swedish.
His primary role was Injury Prevention and Rehabilitation.  While in CA he also had the honor of working with candidates of the Navy Seal program. Calling Seattle his home now, Dave is looking forward to sharing his passion and insights of Holistic Health with all those who are willing to take an active role in their recovery and health. When out of the office Dave and his wife can be found biking, enjoying the outdoors, meditating, practicing yoga or hanging out with their two dogs.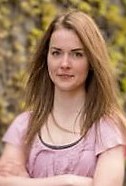 Ashley Fogwell L.M.T.
Originally from New Virginia, Iowa, Ashley initially came to Seattle to pursue Mechanical Engineering. Before starting her undergraduate degree, she found herself interested in bio-mechanical functions and attended the Cortiva Massage Institute. She graduated in 2010 as a Licensed Massage Therapist.
Ashley is an avid runner and hiker, and enjoys working with people who are active in their own wellness. She helps people find relief from chronic to acute aches and pains, and the wear and tear athletes put on their bodies. She also specializes in IntraOral, helping people with TMJ pain / disorders, tension headaches and migraines.
"I aspire to treat every new person with a set of fresh eyes on their concerns, and really try to find what is causing the problem not just treating the symptoms." People refer to Ashley as having very strong fingers, and a fun witty personality.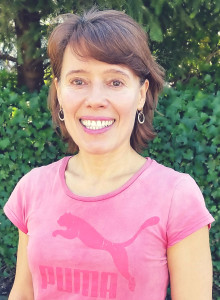 Olga Malakhova L.M.T.
After working as a Medical Assistant for many years, Olga's passion for having a physically and emotionally healthy lifestyle drew her to become a Licensed Massage Therapist. She sees massage therapy as not just an aid in achieving physical well-being, but also a way to release stress from our daily lives.
Olga strongly believes in maintaining a healthy lifestyle, and focuses on eating organic well-balanced meals and getting plenty of exercise. When working with patients, Olga enjoys seeing the improvement that is accomplished after each massage, and has been described by patients as having "healing hands."
Outside of work she is an avid hiker, exploring the trails of Washington every weekend.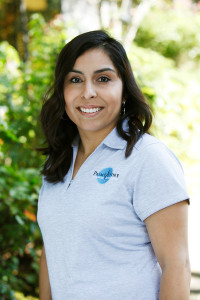 Yvette Aguilera – Billings Manager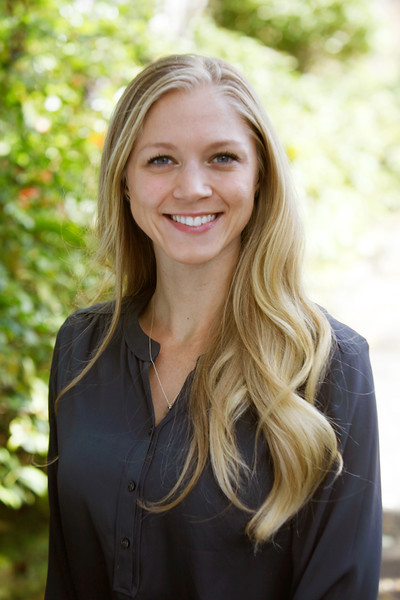 Rachael Austin –  Front Desk Manager