Jenna Shimek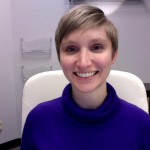 Driven by developing structure, organization and efficiency, Jenna manages the PrimeSpine Bellevue location. "I love being able to provide the foundation from which Dr. Baker, Gina and Ashley can focus their time and talents on what they do best, working with patients. It's fulfilling to manage the organization, flow, and information from which PrimeSpine continuously grows. We've got a great thing going."
People often describe Jenna as genuine, out-going, positive, practical, and a quick learner. She is passionate about health, balance, positivity, growth, and becoming a high-performance, successful individual. Out of the office, she is an avid West Coast Swing dancer who performs and competes nationally. She also enjoys soccer, psychology, organizing spaces, and learning about how to be successful.
Gina Cantatore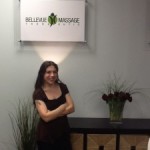 The daughter of a military family, Gina has traveled the world, exploring every culture she encountered. Gina moved to Washington in 2010 after spending six years in Germany. Upon returning to the United States, she decided to follow her passion to enter the healing arts. Her goal is to concentrate on the therapeutic needs of each individual client while providing a relaxing, stress-free experience.Gina was drawn to massage by the birth experience of her daughter, finding that specifically designed massage techniques helped minimize her discomfort and pain. Gina graduated with honors from Everest College and is certified in pre- and perinatal massage by the Simkin Center through Bastyr University. She is currently working on her certification as a birth doula.From Gina: "As much as I enjoyed pregnancy, I remember keenly the discomforts I endured throughout. I know now what relief I can bring women during pregnancy and labor. There are even techniques I never knew existed for postpartum and cesarean scars. I'm so happy to be able to offer comfort and therapeutic relaxation for all of my clients.
Ashley Fogwell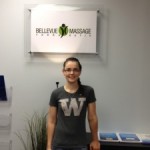 Ashley is originally from Iowa and grew up in a big family. She moved out to Seattle to study engineering shortly after high school. After 2 years of engineer schooling, Ashley decided to take a different direction in her studies. She started at Cortiva Institute School of Massage Therapy in September 09' and graduated in December 10'.  She enjoys working with people from all walks of life and has a real passion for working with people suffering from headaches, neck and shoulder pain.  She also likes assisting athletes with their training; helping loosen them up for pre- and post- events.  Ashley loves to run, cycle and do cross-fit; she plans on participating in the Seattle half marathon and STP 2013. "Working in the massage field helps me see the progress and improvement in peoples lives that I've had a chance to be a part of."
Dr. Ben Baker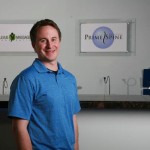 Dr. Ben was born in Seattle, WA.  He enjoys a very active lifestyle filled with running and golf.  He is a strong advocate for staying active.  Dr. Baker is an accomplished marathon runner who has participated in the Seattle Marathon as well as numerous others including the Boston Marathon.
Dr. Baker and his wife Melissa  (Newport High School chemistry teacher and head Newport gymnastics team coach) live in Kirkland.  They are both avid runners and hikers.  Anyone interested in getting educated as to how to feel and function better should visit Dr. Ben.  He is known for being a positive force through health education and chiropractic technique.   He specializes in treating patients who have been involved in car accidents and whiplash, athletes, patients  with headaches and people suffering from low back pain.