Welcome all NSI Lacrosse Players and Parents!
As we all know, lacrosse can be a brutal sport filled with big hits, fast turns and collisions
Dr. Baker & his staff are here to help this season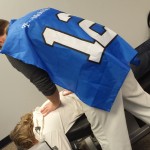 We are offering $30 visits to see Dr. Baker for chiropractic treatment throughout the season.  This offer will cover any exam, x-ray, rehab during the visits.  If patients do have insurance, we are in network providers
with most medical plans so the cost would be limited to a co-pay.
As a second year NSI sponsor, we understand the necessity to stay healthy throughout the season.
We are extending this offer to the parents and families of the lacrosse players as well because we know being a spectator can be a rough sport at times as well!
PrimeSpine is located within walking distance of Newport High School
click the links below for directions or to schedule an appointment online