When do you know if it's time to try carpal tunnel? When your wrist can go so numb that it actually starts to tingle and hurt, carpal tunnel might be the cause. Eight little bones combine to form a hollow tube known as the carpal tunnel, which houses the Median nerve. If that nerve should become pinched by one of the bones the resulting pain can be intense.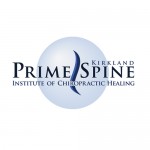 Office professionals who spend long hours on the computer are at risk for it, as are nurses who are constantly using their hands to take blood pressure and do other tasks. It can also be caused by slips and falls. There are surgeries that can successfully treat carpal tunnel, opening up the passageway and taking away the numbness and pain. But why choose surgery when there is a chiropractor who can take care of the pain without a scalpel and needles?
Dr. Ben Baker is a chiropractor who can not only adjust the spine; he can also manipulate the hands and wrist to gradually work those little bones back into the proper position. He has successfully treated many professionals and blue collar workers who were suffering from carpal tunnel. Appointments are ideal, but he also takes walk-ins. His chiropractic clinics are located in Juanita and Kirkland, in the 98034 and 98033 zip codes.
Dr. Baker's first concern is to help his patients get better. To make it easier and more affordable for them he accepts most insurance carriers. He currently accepts Premera Blue Cross, Regence, Cigna, Aetna, United Health Care, First Choice Health Care and Medicare. The numbness, pain and tingling of carpal tunnel are painful and you don't have to continue living with it. Before you schedule surgery to help take care of the painful symptoms of carpal tunnel, make an appointment to see if Dr. Baker can take care of the problem for you.
Treat Carpal Tunnel Today
Why wait to treat your carpal tunnel?

Free consultation for those wanting to treat carpal tunnel