Looking for relief from headaches? Dr. Ben Baker has been helping patients find relief from back and body pain for years. While older people will think to go to the chiropractor for back pain, most parents don't think to take their children to see the chiropractor. But children are just as likely to suffer from headaches, shoulder pain, back pain, strains and other physical injuries as adults are. In this age of little league football and serious, competitive sports for children they run a high risk of sports injury.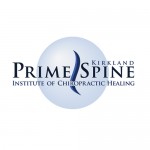 In this case, the ten year old boy had complained for years of headaches. The doctors could find nothing wrong with him and his mother was concerned about his constant pain. She had tried giving him Tylenol, aspirin and ibuprofen but the headaches would always return.
A friend suggested that she try taking him to Dr. Ben Baker and the mother agreed to give chiropractic therapy a try. After viewing the x-rays taken of the young man's upper back and neck, Dr. Baker had only one question. He asked when the child had been in a car accident. That's when it occurred to the mother. Her child had never been in a car accident, but he had been in a serious bike accident.
When riding his bike down a hill at seven years old, he ran into a large rock. Flying over the handlebars on his bike, he had landed on his head. Thankfully, a helmet had protected him from brain injury, but the powerful impact had created an unnatural compression in his upper back and neck.
They began chiropractic therapy with regular adjustments to work on resetting the damage from the accident. Much to the family's relief the boy's headaches gradually faded away and then vanished completely.
If your child has been in a bike accident, sports accident or taken a nasty tumble off a trampoline and is now complaining of pains in the body, consider a visit to the chiropractor. Getting the spine back in alignment can help restore health, allowing you to avoid relying on pain medications.
Relief from headaches
Kirkland chiropractic treatment for relief from headaches

Free consultation today for relief from headaches!