Tennis elbow doesn't have to come from playing tennis. It's the result of overuse of the joint and can result from many different activities. DIY activities around the house, gardening, karate, gymnastics and many other sports can cause the pain that surrounds the elbow, traveling along the limb in either direction. Previously the best treatments were regular infusions of pain medication and possibly surgery. Modern chiropractic care, however, can also treat tennis elbow.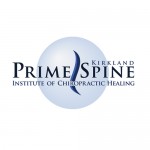 Dr. Ben Baker of PrimeSpine chiropractic clinics knows how to treat the limbs as well as the back. He successfully treats people for tennis elbow every year. Regular stretching of the elbow and affected muscles can alleviate the condition. In addition to treating the elbow itself, he also treats other affected areas such as the forearm muscles, shoulder, neck and wrist. I experienced this for myself when I overextended my elbow one too many times working on a new patio for the house.
Dr. Baker accepts most insurance carriers including Premera Blue Cross, Cigna, United Health Care, Medicare, Aetna and First Choice Health Care. Payment plans are available to make treatment more affordable and convenient. Whether you are experiencing pain in the shoulders, neck, elbow or wrist Dr. Baker can help determine what is going on that is causing the pain and what should be done to stop it. I was amazed when he was able to make my elbow pain go away by using chiropractic techniques.
A great chiropractor does more than simply manipulate the bones and help ease pain. A fantastic chiropractor also teaches you what changes you can make to keep the pain from returning. The caring professionals at PrimeSpine will do just that. They will give you the knowledge you need to protect yourself moving forward so you can enjoy being pain-free now and in the future.
Chiropractic Care for those in Kirkland with tennis elbow
tennis elbow treatment!

Free consultation for those with tennis elbow