As a teen my life revolved around being a gymnast. Gymnastics was my life. I competed on the high school team and into college. For me, the biggest thrill was successfully completing Arabian tuck dismount and hearing the crowd gasp. I got older, had two girls and was thrilled when they decided to join gymnastics. I went to the gym to help with training and was appalled to realize that I couldn't stay on the beam. My balance was off, my coordination was gone and it broke my heart to think that I would not be able to help train my girls.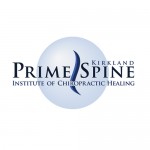 I went to Dr. Baker's office in Kirkland based on a friend's advice. She told me how much the chiropractor had helped her son with balance problems he was having and I figured it certainly couldn't hurt. If nothing else, I figured it would help with the nagging soreness I had experienced since having my girls.
When I sat down in his office and spoke with Dr. Baker, I was amazed as he talked to me about neuromuscular reeducation. He told me that through special exercises and a progressive treatment program I could not only eliminate the back pain but could also improve my balance. As these issues improved, so would my overall coordination and my posture would improve as an added bonus.
I was so excited and yet also a little leery. I wasn't entirely convinced that seeing a chiropractor could really accomplish all those things for me. But I was anxious to try and made a commitment to follow through with any therapy that might help me get back on the beam.
It took some time and a bit of work, but everything he promised me did happen. My balance, kinesthetic sense, coordination and even posture improved. Within just a few months I was back on the beam. I'm not doing the Arabian tuck anymore, and I'm not sure if I ever will. But I am on the beam showing the girls a lot of other cool things. I'm thrilled to be up there again, and my girls of proud of me, too.
Gymnast help through chiropractic care
Call Dr. Baker today to speak about how he can help gymnasts posture and performance

Free consultation for all gymnasts