I'm a busy woman, I didn't have time to suffer from a rotator cuff injury. I work full-time and have three kids so I'm always on the go. Last winter, a fall in front of the grocery store caused serious problems with my schedule. I was walking in to pick up some pizzas for dinner when I slipped on an icy patch and went down. Instinctively, I threw out my hand to break my fall. In the process, I damaged my rotator cuff, creating a grade II tear that left me in serious pain.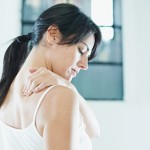 My initial solution was to load up on Tylenol and Advil, trying to wait out the pain. When that didn't work I broke down and visited a doctor, who diagnosed the tear in my shoulder. His only option was to have surgery done, but that would have caused me to miss too much work. I simply couldn't afford surgery and was devastated at the thought that I would just have to live with the pain until I could.
That's when I heard about PrimeSpine and their work with rotator cuff injuries. Dr. Baker treats the entire body and felt confident that he could help me with the rotator cuff pain. As he took me through the required treatments, I found that my pain gradually faded and my range of motion slowly returned. The constant, dull pain left me and the shooting pains that are so common with these injuries were happening with less frequency. I gradually said good-bye to the heavy pain pills, including the prescription opiates my doctor had given me. I never had thought chiropractic care could cure a shoulder injury, but it did. The best part of all was that Dr. Baker accepted my First Choice Health Care insurance and he allowed me to make payment arrangements on the co-pays. Not only could I finally get relief, but it was relief I could afford.
chiropractor for rotator cuff injury
rotator cuff injury treatment offered

visit Dr. Baker, a chiropractor in Kirkland for your rotator cuff injury