Rehab services are instrumental in healing. Constant repetitive motions can cause damage to your joints and tendons. Hands that are angled unnaturally while typing can cause carpal tunnel syndrome while constant bending and lifting can result in herniated discs in the spine. Whether the problem is tennis elbow from constant extension of the arm or an injury from a slip and fall, injuries that occur on the job can cause you to lose time and money at work. Get back on track and back in the game faster by choosing chiropractic care.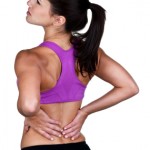 Surgery is expensive and the chance is always there that the problem could happen again. What once was cured can be damaged again if the underlying cause is not addressed. PrimeSpine chiropractors in Juanita and Kirkland believe in treating not only the condition, they also believe in teaching people how they can prevent it from happening again.
Dr. Baker specialized in industrial rehabilitation so that you can recover from the injury and get back to work. He is up to date on rehab services. He takes it all one step further by also teaching you what you need to know to stay safe in the future. After helping me with my sciatic nerve pain from a herniated disc, he taught me the proper lifting techniques that I needed for my job. He also referred me to safety equipment that helps me keep my back aligned, even when I get a little forgetful. The shooting, searing pain that caused me to burn through sick days is gone and I feel better than I have in years.
He also treated the pain in my elbow that I had been living with for several years. Chiropractors are more than just doctors of the back, and Dr. Baker proved that. He is able to treat the extremities and handled my elbow injury very well. His manner is laid-back and friendly, helping you to relax in his office and he accepts most major insurance plan. Before scheduling surgery, I strongly recommend scheduling an appointment with Dr. Baker in Kirkland.
rehab services
Kirkland chiropractor offers rehab services

Kirkland rehab services for those in need