The constant pain and inconvenience of carpal tunnel can be cured without surgery. Many people rely heavily on the use of Tylenol and NSAIDs to help with the tingling, numbness and burning pain of this condition. Pain medications will not, however, help cure the condition. Previously the best treatment was surgery to move the bones back in place and relieve the pressure that causes the pain. However, chiropractic care can also be used to treat this condition without scalpels or anesthetics.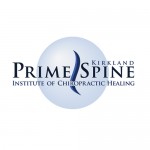 Dr. Ben Baker of PrimeSpine is able to treat bones in the extremities as well as the vital bones in the spine. Careful manipulation can be used to slowly move the bones back into their proper position, relieving the pressure and taking the pain away with it. Choosing chiropractic care for carpal tunnel can eliminate the pain without losing any time from work for surgery.
Studies conducted at the University of Maryland Medical Center confirm that the use of chiropractic techniques can alleviate the pain and numbness associated with carpal tunnel syndrome. Two separate studies confirmed that chiropractic care was effective in treating carpal tunnel syndrome and that the chiropractic approach was as effective as traditional treatments.
In addition to using manipulation, Dr. Baker may also suggest the use of wrist supports. Because the body is one unit that is interconnected and intertwined, the doctor may also perform manipulations of the upper spine and elbow to help the patient enjoy full relief from the painful symptoms.
If you are suffering from numbness, loss of strength in the hands or a painful tingling that becomes worse then grasping items; don't delay in making an appointment. Dr. Baker works regularly with athletes and is highly experienced at treating the extremities as well as the back itself. Most insurance plans are accepted, including Medicare and walk-ins are always welcome.
carpal tunnel treatment
Kirkland chiropractor can aid in carpal tunnel rehab

Kirkland carpal tunnel answers