Workplace injuries are common. Some people are afraid of chiropractors and other people love them. The nation as a whole is moving towards holistic healing in an effort to lower dependency on chemical treatments and surgeries. Numerous studies have been conducted over the years in an attempt to scientifically determine if chiropractors can truly work wonders. The studies all report the same findings: chiropractic care is effective.
A study in Utah found that the cost of healing a back-related injury with a chiropractor was lower than with traditional medicine. A study in Florida that looked at more than 10,000 patients with back-related injuries sustained at work found that those who chose chiropractic care for treatment were back at work faster at an overall lower cost than those who did not.
A study in California reviewing the treatment of 500 people reached a similar conclusion. That study found that patients receiving chiropractic care were back at work after 15 days compared to 32 days for people who chose traditional treatments.
A study here in Oregon in 1971 found that 82% of patients with back injuries were back on the job after only one week compared to only 41% of those patients who chose traditional medical care.
As the decades have gone by the ability of chiropractic care to treat workplace injuries has grown and become even more impressive. Chiropractors like Dr. Ben Baker of PrimeSpine are able to not only treat the back for injuries, but they can also treat the hands, feet, legs, arms and neck. Carpal tunnel syndrome doesn't have to require surgery and missed days when the patient is willing to let a chiropractor gently manipulate the delicate bones of the wrist back into position. Dr. Baker takes most medical insurance plans and will also work with workman's compensation claims. If you have been injured on the job and are suffering from back, neck or shoulder pain, consider making an appointment with Dr. Baker today to learn how he can help you recover and reclaim your healthy and active life. Workplace injuries and common and deserve attention.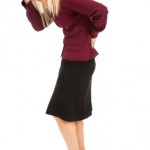 Cost per Case Comparison of Back Injury Claims of Chiropractic versus medical Management for Conditions with Identical Diagnostic Codes. Jarvis KB, et al. Journal of Occupational Medicine – 1991;33:847-52.
An Analysis of Florida Workers' Compensation Medical Claims for Back Related Injuries. Wolk S. Foundation for Chiropractic Education and Research, Arlington, VA. – 1988.
Industrial Back Injury. Wolf CR. International Review of Chiropractic – 1974;26:6-7.
A Study of Time Loss Back Claims. Portland, OR. Workers' Compensation Board, State of Oregon, March 1971.
workplace injuries
Kirkland Doctor Works with those suffering form workplace injuries

Workplace injuries center for relief