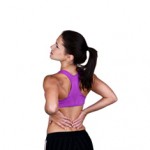 Scoliosis is more than a simple curvature of the spine. It can become a painful condition that makes it difficult to breathe if it continues to progress. Because the spine is connected to the entire body, scoliosis can wreak havoc throughout the body. Fortunately, chiropractic care can help to slow the ravages of the disease and even reverse some of its progress.
Regular chiropractic adjustments can reduce the curvature of the spine, helping to bring the body back straight again. Some people may choose spinal fusion surgery as a solution, but chiropractic care is far less expensive, less invasive and should be tried before deciding to have the back operated on.
Spinal sublaxations in the back can put pressure on the nerves. Pain can be felt in the limbs even when it is not felt in the back. Restoring the proper position of the spinal discs can eliminate the sublaxations and clear up pain that may seem unrelated to the back.
Chiropractors have been successfully treating scoliosis for decades. The treatments are not painful and can make a big difference in the alignment of the entire body. As the back straightens out the pressure being placed on nerves throughout the body will be relieved. Dr. Baker is experienced at performing adjustments to relieve those stressors.
People who have chosen chiropractic care for their scoliosis report feeling better not only physically but also mentally. They are better able to function in many areas of their lives, without the risks associated with surgery.
PrimeSpine clinics are located in Juanita and Kirkland so they are convenient for people throughout the greater Seattle area. They accept most major insurance plans and walk-ins are welcomed. Dr. Baker believes not only in treating the conditions that are present in the back but he also believes in educating patients on what they can do at home to keep their back healthy and safe.
Kirkland Chiropractic treats scoliosis
Kirkland chiropractor for scoliosis treatment

Scoliosis help with flexible hours