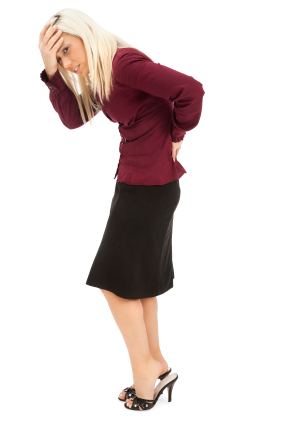 A car accident is more than a pain because you have to fix your car. Many things can happen as a result of a car accident in your body, such as neck damage from whiplash, nerve damage and postural changes.  Also,  your spine can get out of alignment; you could need to go to the hospital and not know it with fractures or ligament instability in your neck. These types of problems could be very serious or it could be something that is easily managed if you make the right choice and visit the appropriate health care professional.
Often times car accident victims will go and see a medical doctor right away, usually when a specific area of their body hurts.  Pain can radiate from their neck or upper back,  traveling down their arms  and also can be the culprit for major headaches and migraines. If the problem is life-threatening it makes sense to go immediately to the emergency room. However, the most common problems caused from car accidents is something that doctors of chiropractic specialize in diagnosing and may not be easily diagnosed by a  medical doctor.
Let's use the example of a doctor looking at ones x-rays after a car accident.  They are looking for major pathologies suchas broken bones and medical emergencies.  A chiropractor who specializes in car accident treatment knows how to throughly look at posture changes and diagnose common postural problems suchas forward head posture and breaks in georges line.
If you are unsure what type of Doctor to see immediately following a car accident, do yourself a favor & see a chiropractor if you are not sent to the emergency room.  Dr. Baker has been serving the Eastside of the Seattle Area including; Kirkland, Bothell, Bellevue, Woodinville & Redmond for years.
Car Accident Chiropractor  in Kirkland, WA offers free exams
Car accident information today
Immediate appointments available for car accident victims in Bellevue, Kirkland, Redmond & Bothell, WA