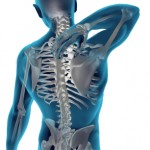 Redmond based Nintendo corporation is a wonderful company.  The staff at nintendo works extremely hard.  Many of these positions involve high stress and long hours.  Dr. Baker is a local chiropractor who has been some of Nintendo employees' secret weapon for posture and back pain control for years.
After a long day at Nintendo, it's common for one's back and neck to be sore and have a tension headache.  This is not a surprise to most.  Other local workers who completely understand this concept are Microsoft employees, Boeing workers, Evergreen Hospital Staff and Amazon employees.  All these tech jobs are highly stressful and demand long hours working at a desk and on computers.
Chiropractic care is highly effective at eliminating chronic pain and daily headaches.  This is done through finding spinal misalignment, loss of appropriate range of motion, and areas of pain.  Chiropractic adjustments are precise and effective at correcting our bodies issues.
Dr. Baker has been a savior for workers on the Eastside with tech jobs suchas Nintendo workers for years.
If you are sick and tired of having back pain, tension and headaches give us a call.  Dr. Baker is extending an offer of a free chiropractic exam to all Nintendo employees or anyone who reads this article who mentions the word Nintendo when they are scheduling a first time appointment.
Nintendo workers solution for back pain
Nintendo employees insurance accepted
In-Network Aetna Insurance provider for Nintendo Employees