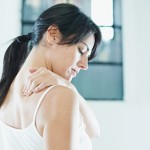 Evergreen Hospital staff and patients have been seeing local chiropractor, Dr . Baker for their back issues and concerns.  Dr. Baker works with many employees of the Kirkland and Totem Lake based Evergreen Hospital.  Dr. Baker focuses on evidence based chiropractic treatments which are a great compliment to the traditional medical system.  This local chiropractor prefers to work with medical doctors and nurses at evergreen hospital to help patients take their health to the next level.
Dr. Baker offers free chiropractic exams to all first time patients who mention Evergreen Hospital.  He is an in network provider who accepts all major insurance plans.
Many times chiropractic has been shunned by the medical community because some of it's practices seem to be anecdotal at best.  This is not the way Dr. Baker treats his patients at PrimeSpine in Kirkland.  He uses thorough exam protocols, radiograph imaging and various orthopedic tests to confirm the correct diagnosis's of his patients.
Dr. Baker specializes in teaching patients how to improve their posture while getting them out of pain, usually quickly.  PrimeSpine has worked with University of Washington medical doctors with tough cases involving personal injury involving car accident victims with whiplash.  Dr. Baker has a passion for communicating well with his patients.  Most people who have been to his office agree that they clearly understand his objectives and methods for improving their spine and posture.
If you are an Evergreen Hospital staff member or simply live in the area, please do not hesitate to visit Dr. Baker at PrimeSpine on Totem Hill located near Fred Meyer.  Whether you've been injured in a car accident, have poor posture, headaches or back pain you deserve to see how chiropractic care fits into your lifestyle.
An Evergreen Hospital Chiropractor Favorite
Safe chiropractic care for Evergreen Hospital Staff and Patients
Dr. Baker, an Evergreen Hospital helper