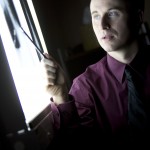 PrimeSpine of Kirkland has been Boeing workers chiropractic choice for years.  Dr. Baker's clinic is conveniently located just of I-405 in Kirkland, WA.  Due to his convenient location his office is accessible whether you live in Bellevue, Renton, Bothell or Everett.  Many Boeing employees choose to visit Dr. Baker's office as he is an in-network provider with Regence Blue Shield health insurance and can have his staff promptly process your claims.
Boeing employees are a staple to the Pacific Northwest.  Making sure they are properly taken care of is a high priority of Dr. Baker, a local Kirkland based Chiropractor.  Dr. Baker understands that many people who are employed with Boeing have jobs where they are sitting at a computer or desk for long hours throughout the week.  Making sure posture is protected and improved is the wise decision to make as a Boeing worker.
One of Dr. Baker's most charismatic Boeing employees came to him in severe pain with her upper back and shoulders due to the stresses of flying in planes and working at her computer daily.  Through safe and conservative chiropractic care this Boeing employee transformed her posture back to the way it was designed to be and is currently feeling fantastic.  After years and years of pain, headaches and tension this Boeing manager chose to try something different, chiropractic care.  The results were astounding and she was kicking herself for not coming earlier.
If any of these symptoms or details sound like something you are experiencing or something a loved one is currently dealing with, please do not hesitate to call our Kirkland chiropractic office today to set up your exam.
We are currently offering a free chiropractic exam to anyone who mentions the word "Boeing" while scheduling their exam.
Boeing Chiropractic Choice
In-Network Boeing insurance provider
Boeing workers Regence insurance accepted