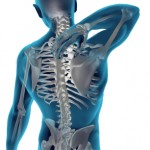 Amazon employee from the Bellevue branch of Expedia experiences extreme relief through gentle chiropractic adjustments.  She's suffered from back pain for years and honestly didn't know where else to turn.  She knew nothing about chiropractic care but grew tired of medicating herself to ease her pain.  She was looking for a safer, natural approach to dealing with her daily chronic headaches, neck pain, low back discomfort and sciatica.
This Amazon employee took a chance on a Kirkland Chiropractor and is very thankful she did.  It's been three months since she started her chiropractic treatment plan and the changes are astonishing to her.  No more headaches, her posture is improving and she has more energy at work.  All great things that she really didn't expect to attain from seeking chiropractic care.
Amazon employees have very stressful positions that require late nights, long hours and high pressure on a regular basis.  Getting checked by a chiropractor is a very wise decision to prevent any unnecessary pain and suffering.  Chronic pain is all too common in todays society.  Many people are unaware that chiropractic care is covered by insurance.  Amazon employees have Premera Blue Shield which is accepted by some chiropractors in the region.  Dr. Baker of PrimeSpine has been a favorite stop after a long day for work for numerous Amazon employees over the years.  He's an in-network chiropractic provider and his staff can handle all of your insurance claims.
If you are sick and tired of having headaches, tension and bad posture give us a call today.  Dr. Baker is extending an offer of a free chiropractic exam to all Amazon employees or anyone who reads this article who mentions the word Amazon when they are scheduling a first time appointment.
Amazon workers solution for back pain
Amazon Employees insurance accepted
In-Network Premera Blue Cross Insurance provider for Amazon Employees