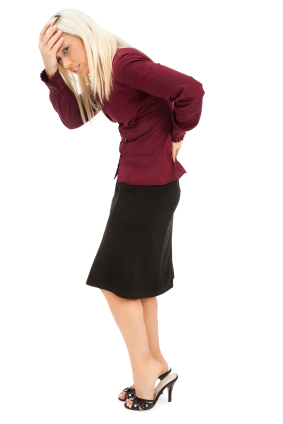 click the image to receive your complimentary headache consultation with Dr. Baker in Kirkland, WA
The Best headache treatment in Kirkland & Bellevue is here.  Dr. Ben Baker of PrimeSpine Chiropractic Center is here to help.
If you live or work on the Eastside and suffer from headaches then you are in luck because the best headache chiropractor in the region is accepting new clients.  Regular headaches are a burden, they are uncomfortable and can even decrease one's quality of life and productivity in the workplace.  Getting the pressure relieved by a safe and natural treatment is a wise decision for those who are seeking a headache solution.
When looking for a headache specialist such as Kirkland chiropractor, the best method is by asking ones family and friends for recommendations. If they are using a headache chiropractor then they may be able to give a number and the name of a great chiropractor in the region.  For those who do not have a great referral for the best headache chiropractor, research is a critical step to find a good chiropractor who  specializes in treating neck pain and headaches.
There is a wide variety of chiropractors and it's a good idea to interview a few to make sure they know how to help you with your headaches. Many chiropractors offer a complimentary initial consultation to ask whatever questions and inquiries you may have regarding your condition, including headache treatment.
People that live near Kirkland and Bellevue want a great headache chiropractor who has a convenient location, such one located in I-405 with good parking.   Checking patient reviews and chiropractors websites is a good way to find the specific type of chiropractor you want.  A good headache chiropractor will address headaches and neck pain and chiropractic treatment on their website.
Regardless of your ailment or symptom, a Kirkland or Bellevue chiropractor who specializes in headache treatment is essential for getting you feeling better quickly.   For information about finding the headache specialist on the East-Side, visit the website www.primespines.com today.
The Headache Chiropractor

The Headache Solution
The Best Headache Chiropractor in Kirkland & Bellevue, WA