Chronic Pain Treatment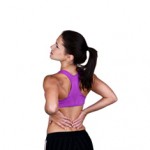 click the image above for your free chronic pain exam
Chronic pain is a debilitating situation that millions of Americans live with on a daily basis.  It has been estimated that chronic pain is one of the biggest problems we face today with baby boomers.  Many people hurt constantly throughout the day whether they have back pain, neck pain or chronic pain in general.
Many people try to get rid of their pain and stop hurting through altering their diets, medicating their symptoms and avoiding activity.  As a Doctor of chiropractic and a natural health expert in the Kirkland, WA community I am here to offer a better solution to chronic pain and ease the pain of the community in Kirkland, Redmond and Bellevue.
Back pain, neck pain and overall chronic pain has been shown to be relieved with very high success rates through gentle, conservative chiropractic treatments.
How does chiropractic relieve chronic pain?  Treatments consist of realigning the spine and increasing spinal range of motion.  When the posture is improved and spinal misalignments are improved, the body functions better and should have less chronic pain.
Chiropractic care is very safe, natural and avoids all drugs and surgery.  If this is something that is appealing to you or someone you know, please contact Dr. Bakers office in Kirkland, near Totem Lake, to get your free chiropractic exam.
Chronic pain relief in Kirkland

Dr. Baker specializes in chronic pain treatment