Microsoft Chiropractic Help
Proudly accepting the Microsoft Prime Card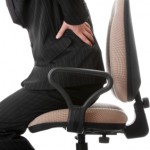 click the image above for your free posture check and exam
Kirkland chiropractor, Dr. Ben Baker specializes in working with workers from Microsoft, Nintendo and other tech companies in Kirkland and Redmond with forward head posture correction techniques.
How does his technique separate himself from others?   Forward head posture is a very common finding with tech workers.  Dr. Ben jokes that he coined the phrase "microsoft posture" due to the common patterns he sees with his patients who work at computers on a daily basis.  Chiropractic adjustments and cervical physical therapy techniques are essential for forward head posture correction.
Many of the patients with computer jobs suffer from headaches, neck pain, upper back pain and chronic tension.  Getting your spine assessed for vertebral misalignments, loss of normal motion and vertebral subluxations is a wise choice for those focused on health and wellness.
Dr. Ben is located close to Microsoft campus in Redmond, WA and routinely helps their staff feel and function better.  If you are interested in getting your back on track, call us today!
Microsoft Chiropractor Accepts Premera Blue Cross and helps Microsoft workers.
Dr. Ben is a Premera Blue Cross in-network provider!
Chiropractic treatment in Kirkland & Redmond for Microsoft

Microsoft posture solutions
Microsoft Back and Neck Treatment