Give the Gift of Health!
Dr. Baker & Dr. Kelley have once again joined forces in donating $10,000 in chiropractic services back to the community on one very special day!
Don't miss out on this epic event!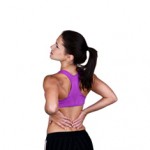 PATIENT APPRECIATION DAY
"FITNESS DAY 2011!"
Thursday April 21st
Free exams, Free adjustments, Free food!
Exciting theme, huge prizes, gifts, costumes, etc!
Tell your friends and family…
You could change their lives!
Call 425-825-8750 to reserve your spot!
Or Schedule online at www.primespines.com/contact-us