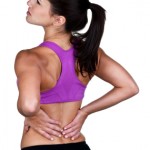 click the above image to redeem your free chiropractic exam
Gymnastics Advice from a Kirkland Chiropractor
Gymnastics is an elegant sport. It showcases the beauty of human movement and shows us the potential of the human frame.  I'm a Kirkland chiropractor who works with athletes who specialize in gymnastics as a full time sport.  The competition is fierce whether the girls belong to a high school gymnastics team or are club gymnasts.  Making sure these young girls are properly aligned and have the appropriate rehab following any slips, falls and injuries sustained from competition is what I treat on a weekly basis.
There is a dark side to gymnastics which is my primary reason for composing this article.  Injuries sustained during gymnastics competition is very common.
The pressure to achieve high skilled routines puts serious stress on the young girls frames.  Rigorous pounding on the young joints of the gymnasts becomes a daily routine.  The diets that gymnastics circles tend to consume is often calorie restrictive and deficient in appropriate nutrients.
As a Doctor of Chiropractic, a Kirkland chiropractor and the husband to a high school gymnastics coach I have seen many injuries sustained in the gymnastics arena. Many of these injuries can linger into the adult years of these athletes if their injuries are not properly rehabilitated.
From my experience as I Kirkland chiropractor, I assess and search for early degeneration, brittle bones and even serious stress fractures. These are injuries which can limit an athlete from jogging or playing sports for the remainder of their lives.
My advice for Kirkland, Bellevue, Redmond or Bothell gymnastics participants is to get checked by a local chiropractor to see if they are suffering from over-training or any current injuries.  As a Kirkland chiropractor I always advise my gymnasts to not over-train, to eat a proper diet, maintain proper spinal alignment and take the preventative measures to avoid any long lasting injuries.  Another conversation I have with my gymnastics patients is to listen to their bodies.  Pain is designed as a warning signal to alert our conscious minds that we need to change what we are doing.
Lastly, make sure to get your spine checked by a Chiropractor.  My office is located just off I-405 in Totem Lake, very accessible to Kirkland, Redmond, Bothell and Bellevue.  With all the tumbles a gymnast takes during even one gymnastics season, it's essential to have a professional realign your spine in order to protect posture.
This is my clinical advice, gymnastics is an incredible sport.  It's meant to enhance teens lives. I want to make sure these girls protect their bodies while they are growing into young adults.
Gymnastics tips for Bellevue and Kirkland athletes

Call 425-825-8750 for a free chiropractic exam for your gymnastics athletes today!