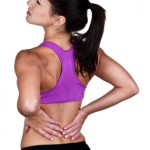 click the above image to redeem your free chiropractic exam
Written by Matt Cook, Soleyon Insrance | Bellevue
Dr. Benjamin Baker, Owner and Chiropractor for PrimeSpine | Kirkland
A Bellevue Insurance Agent and a Kirkland Chiropractor educate about Personal Injury Protection, PIP
Dr. Baker explains why PIP is essential
Personal Injury Protection, PIP, should be a mandatory piece to auto insurance.  As a Doctor of Chiropractic serving the Kirkland and Bellevue communities, I treat those who were involved in a car accidents.  Many of these car accident victims suffered whiplash injuries due to their accident.  Having Personal Injury Protection, PIP, allows people to receive the medical care they need with no waiting period.  Many medical providers will not treat patients who need care if they lack the Personal Injury Protection, PIP, because their care often does not get paid for sometimes up to 3 years.  This is a risk many health care professionals are not willing to take.  As a Kirkland chiropractor, I personally accept patients who lack Personal Injury Protection, PIP, but it is a huge headache and many of my colleagues are not so understanding.
If I could give the Bellevue and Kirkland community a piece of advice to make their lives easier it is to check with your local insurance agent to make sure you indeed do have Personal Injury Protection, PIP. Having Personal Injury Protection, PIP, is your ticket to avoiding a financial disaster after a car accident in Kirkland or Bellevue.
Do yourself a favor and confirm you do have coverage so you can be prepared for whatever bumps in the road come up in life.  It's an ugly truth that I-405 is a treacherous strip of road that is the cause of many auto accidents daily.  Take it from the experts, car accidents suck, make sure your insurance coverage doesn't too.
Matt Cook explains what you need to know about PIP
Personal Injury Protection, PIP, is probably the most confusing coverage options of an auto
insurance policy
. It's also one of the most important to understand. Most people assume that if they are involved in an accident that their injuries would be covered by liability (either the liability from their policy or the other involved party- depending on who's at fault). The other belief that can be dangerous to hang your hat on is that as long as you have health insurance everything is going to be taken care of. We will get into this part later. For now we will focus on understanding what Personal Injury Protection, PIP, covers.  Personal Injury Protection, PIP, is an optional coverage (here in Washington State) that is for the policy holder- hence the word personal. This coverage does not hinge on determining fault in an accident. It's available regardless of fault, and can be used by the insured is immediately. Some examples of what Personal Injury Protection, PIP, could be used for are an ambulance ride, emergency room, physical therapy, and 
chiropractic care.
Some other advantages to Personal Injury Protection, PIP,  that many people are unaware of include income replacement- to help with expenses if you are not able to work for a period of time, funeral expenses, and loss of service-payment to others to perform work that you are not able to do yourself. Details of these coverages are outlined in your policy documents, or you can ask your agent for more information. The limits available
for these coverages are determined by the limit of PIP insurance you choose.
PIP is not a liability coverage- therefore it cannot be used to help pay for claims made against you. It cannot be used to pay for injuries caused to occupants of another involved vehicle.
Please note that while PIP optional your insurance company is required to offer it to you.  Most insurance companies will make you sign a Personal Injury Protection, PIP,  rejection form if you choose to decline it.
Personal Injury Protection, PIP, is
essential for Car Accident Victims
Personal Injury Protection, PIP, is essential for getting the chiropractic care you need after a car accident