Carpal Tunnel Treatment
Bellevue and Kirkland Chiropractor specializes in carpal tunnel treatment
Carpal tunnel is one of the most debilitating injuries we face in the workplace today.  Carpal tunnel is quickly becoming common among office workers in the Bellevue and Kirkland, Wa communities due to all the tech jobs, office jobs and computer related positions.  I am a chiropractor who serves Kirkland and Bellevue who specializes carpal tunnel treatment. The most common cause for someone to experience carpal tunnel is overuse of the hands and wrists from repetitive movements such as typing.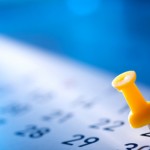 click the above image to redeem your free chiropractic exam
Many people who require carpal tunnel treatment do not know where to seek help.  I work with many members of the Bellevue and Kirkland communities who can not afford to miss a few weeks from work due to their carpal tunnel pain.  As a Kirkland chiropractor I am trained to assess and adjust the carpal bones of the hands and wrist to assist in the healing process by using my carpal tunnel treatment protocol I have developed.
If you are considering carpal tunnel treatment and not sure if chiropractic is the right choice for you, don't worry, I completely understand.  My friendly staff at PrimeSpine in Kirkland are committed to your health.  We are happy to give you a complimentary exam and consultation to see if chiropractic care is the right choice for you for carpal tunnel treatment.  Many people are unaware that some chiropractors treat wrist injuries including carpal tunnel.  This is a specialty that only certain chiropractors have post-graduate training in.  I am happy to say I am committed to correcting the Kirkland and Bellevue communities and helping eliminate carpal tunnel from peoples lives.  If you live in Redmond or Bothell we are also very close as PrimeSpine Chiropractic Center is conveniently located just off 405 in Kirkland.
For a free carpal tunnel treatment consultation please call us at 425-825-8750 today!