Lower back pain in Kirkland & Redmond
If you are ready to alleviate your lower back pain, please call us at 425-825-8750 today!
Lower back pain can be a debilitating condition.  The radiating pain alone can be enough to sideline many people from doing the things in their lives they love to do.  As a chiropractic doctor in Kirkland, I deal with people experiencing lower back pain on a daily basis.  Many people describe their back pain as "having a pinched nerve in back".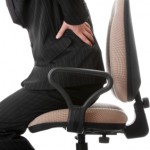 click the above image to redeem your free chiropractic exam
It has been said that 8/10 Americans will miss work at some point in their career due to lower back pain.  This is a staggering statistic.  Can you imagine suffering from a "pinched nerve in back" or lower pain pain on a daily basis.  Sciatica is what many people report in addition to their lower back pain.
As a back pain doctor in the area I am the primary source of pain relief for low back pain and those who are suffering from a pinched nerve in back.  I can happily say that whatever you are going through, we have most likely seen it before and have had success treating your condition with other Kirkland chiropractic care fans.   If you have a condition with you lower back pain that I need to refer, don't worry.  I will not hesitate to send you where you need to go to get the most appropriate care possible.  My friendly staff is ready to help you get back to feeling great.  Don't hesitate to contact my team at PrimeSpines in Kirkland, WA to get you free consultation and let us see how we can help.
Kirkland's lower back pain solution