Neck Pain and Headaches
If you are suffering from neck pain and headaches call
425-825-8750
for a free consultation
Neck pain and headaches are common symptoms to experience directly following a car accident.  The act of whiplash often causes severe spinal problems.   As a whiplash specialist in the Bellevue and Kirkland communities, Dr. Baker knows how to help those involved in a car accident.  He has a team including a personal injury attorney who is here to serve you.  Neck pain and headaches are warning signals from our body that's sole purpose is to alert us that something is not right in our bodies.  After a car accident, whether you live in Kirkland or Bellevue, WA make sure to get a free assessment from a Kirkland chiropractor to see if you are suffering from issues that are directly related from your car accident.
Many people believe that after sustaining a whiplash from a car accident it is normal to have neck pain and headaches.  I would like to make a correction in this thinking.  It is common but it is not normal.  Neck pain and headaches can cause significant stress in ones life that is unnecessary and correctable.
Dr. Baker is a Kirkland chiropractor who has taken extensive training in how to heal those involved in car accidents and have suffered whiplash causing them neck pain and headaches.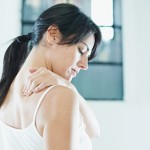 click the above image to redeem your free chiropractic exam
Come see Dr. B, the neck pain and headaches chiropractor of Kirkland, WA