Back Pain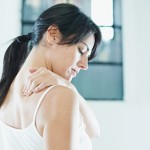 click the above image to redeem your free chiropractic exam
Have you been searching for back pain treatment in Kirkland?  If so, you have found the right clinic.  At PrimeSpine Chiropractic Clinic in Kirkland we are low back pain specialists.  Dr. Baker went to see a chiropractor for the first time in his life long ago due to his low back pain.  He understands  how large of a problem it can be to suffer from back pain on a regular basis.
At PrimeSpine of Kirkland you can get the back pain treatment that your spine is begging you for.  It's worth your time to check out the clinic which is conveniently located near Fred Meyer in Totem Lake, Wa.  Dr. Baker is offering a free chiropractic exam to anyone who mentions they read this article.  If you have back pain and are seeking conservative and natural treatment than look no further.  Give us a call today at 425-825-8750 to get the back pain treatment you've been craving for some time now!
Back Injuries can sideline us from work and even from our hobbies.  Don't let back pain get in the way of your life.
Back pain treatments made easy in Kirkland, WA
Visit Dr. Ben, the back pain Kirkland Chiropractor who cares