Pinched Nerve Relief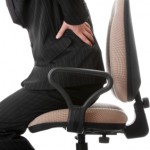 click the above image to redeem your free chiropractic exam
Have you been looking for pinched nerve relief?  If you have ever experienced sciatica you understand why I bring this up.  Having a pinched nerve can be one of the most excruciating pains imaginable.  As a kirkland chiropractor I deal with patients with sciatica on a regular basis.  One of my favorite patients started calling me the "pinched nerve relief doctor".  I found this amusing but she has a point for being so enthusiastic about getting out of pain.
Sciatica is a major burden that many people live with on a daily basis.  Chiropractic care is the safe and natural way to realign the pelvis and lumbar spine with takes pressure off the sciatic nerve.  Once the pressure is gone from the sciatic nerve one often immediately experiences pinched nerve relief.  Those three words are a breath of fresh air for anyone who has been involved with having a pain in the back of their leg.   If you are in Kirkland, Bellevue or Redmond you can experience relief from a pinched nerve by contacting us at PrimeSpine today.
If you are looking for pinched nerve relief, look no further. PrimeSpine is your Kirkland healing mecca. Dr. Baker has specific training in helping you with pinched nerve relief. If you are sick of having your low back or neck be a nagging mess for you, visit Dr. B, the pinched nerve relief specialist.
Whether you live in Kirkland, Bothell, Bellevue or Redmond, call the pinched nerve chiropractor today
Suffering from a pinched nerve is painful, call today to get your free exam 425-825-8750