Same Day Chiropractor
Life happens, that's why it's important to have a same day chiropractor.  Back pain and injuries happen.  If you have a back you've likely needed help immediately at some point in your life from back pain.  I like to be known as the same day chiropractor in Kirkland.  I make it a priority to save at least one space available in my schedule every day for that special someone who desperately is in need of a same day chiropractor.  Back pain can come out of nowhere and reek havoc on our lives.  It's important to be able to schedule a same day chiropractic appointment when in need.
We've all needed to get in to see a specialist or even a dentist and had to wait a week or more.  I don't believe this is right for anyone in an acute situation to have to wait.  That's why I have a policy to be the same day chiropractor for the eastside.  Whether you live in Bellevue or Redmond you can rest easy knowing that just up the road  in Kirkland there's a same day chiropractor who's saving a space for you today.  Please give us a call when you need a same day chiropractor!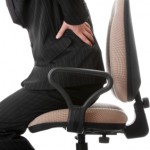 Visit our clinic in Totem Lake, WA to get your exam with the same day chiropractor today
If you are in need of a same day chiropractor, call 425-825-8750 today!