Kirkland Chiropractor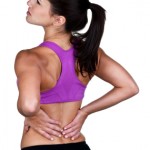 click the above image to redeem your free chiropractic exam
I am writing this article to reflect on why I have dedicated my life to being a kirkland chiropractor.  Of all the things I could do with my life I have settled on obsessing over peoples posture and adjusting their bodies.  It's a bit of a unique profession to say the least, but being a kirkland chiropractor is the most rewarding thing I've ever done.  I have to admit the first time I went to a chiropractic clinic I wasn't sure what to think.  After seeking treatment for low back and neck pain I realized the amazing healing potential chiropractic care offered.
Quickly after reaping the benefits of chiropractic care I chose to change my undergraduate major to physiology so I  could become a doctor of chiropractic.  My life and path was completely changed because of my great experiences with the field.  I never expected to become a kirkland chiropractor.
Last weekend I was visiting my parents and got the opportunity to help my mother dodge a huge bullet and avoid one of her regular back spasms and low back disasters.  As a kirkland chiropractor I get to help people daily but my parents don't live in Kirkland, they live in Bothell so I don't get to see them every day.   It took adjusting and some manual therapy to stabilize her but it made a world of difference to her.  Because of her treatment she was able to go to the family christmas party even ride 5 hours east to spokane to go see her 5 grandchildren for christmas.  She was so thrilled she was able to do it.  Seeing the smile on my mothers face is the reason I chose this field, I absolutely love being a kirkland chiropractor. If you are looking for a kirkland chiropractor , look no further.
PrimeSpines is the choice clinic by many in the region, we see patients from Bothell, Redmond and Bellevue.  This practice involves rehab and education that is unmatched by any other kirkland chiropractor.   If you know anyone in your life who is in need back help for back pain, please refer them to Dr. Ben, The kirkland chiropractor.
Visit our Kirkland chiropractor who cares
When choosing your Kirkland Chiropractor, please call 425-825-8750 for your free exam today!