Headache Relief
What's the deal with so many people I know living with regular headaches, they desperately need headache relief?  This is non-sense!  As a kirkland chiropractor I run across numerous people who have daily headaches and it breaks my heart.  Getting your spine checked for proper alignment and appropriate biomechanics should be the first step chronic pain suffers  should take.  As a chiropractor in Kirkland, I have given myriads of people headache relief over the years.
I have written this article in an attempt to help educate people on what can be done for their back and neck pain, headaches and migraines.  Let's start with the basics, are you properly hydrated?  Being dehydrated is the most common cause for headaches, it's also has the easiest solution.  I mention this because it's some commonly over-looked as to the sources or biomechanical failure.
Click below to learn how headaches are avoidable in Dr. Baker's published article
http://www.articlesbase.com/health-articles/headaches-are-often-avoidable-3326243.html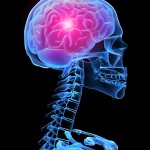 click the above image to redeem your free chiropractic exam
Millions of americans are searching for headache relief.  The first thing to check is your neck, if you have improper alignment of your cervical spine it's most likely causing you to have headaches.  Headache relief is not impossible to attain.  Please come to Kirkland whether you live in Bothell, Redmond or Bellevue to get checked by the chiropractor in Kirkland who specializes in headache relief today.
Headache Relief is what you deserve, call us at 425-825-8750.
When in quest for headache relief, Dr. Baker is your best bet
Call the headache relief chiropractor who cares whether you live in Bothell or Bellevue, WA