Chiropractic Care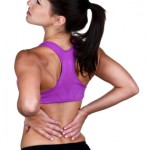 click the above image to redeem your free chiropractic exam
I'd like to take a moment to share this article with you.  I'm a chiropractor in kirkland who treats many runners on the eastside.  My experience with chiropractic care has been incredible.  As a child and teen I could never run more than a mile without having significant low back pain.  After seeking chiropractic care for my condition I was able to excel the the running arena & ran the Boston Marathon in 2008.  Please read this article below to learn how chiropractic treatment changed my life and can likely help yours.
http://ezinearticles.com/?A-Boston-Marathon-Runners-Experience-With-Chiropractic&id=4538829
Knee pain, ankle pain and back injuries can sideline many runners, don't let this happen to you.  Chiropractic care is catered to runners at PrimeSpine.  Dr. Ben is a Boston Marathon runner himself.  He loves providing chiropractic care as well as educating runners as to how they can be protect themselves from further injuries.  Whether you are experiencing shin splints, IT band syndrome or back pain, we are here to help at PrimeSpine so that you can achieve you running goals.
If you are crazy about running then you should make sure you are getting the correct chiropractic care you body requires to stay as healthy as you can be.
Chiropractic care in Kirkland that will change your life!
Dr. Baker provides the highest caliber chiropractic care with a smile on his face daily